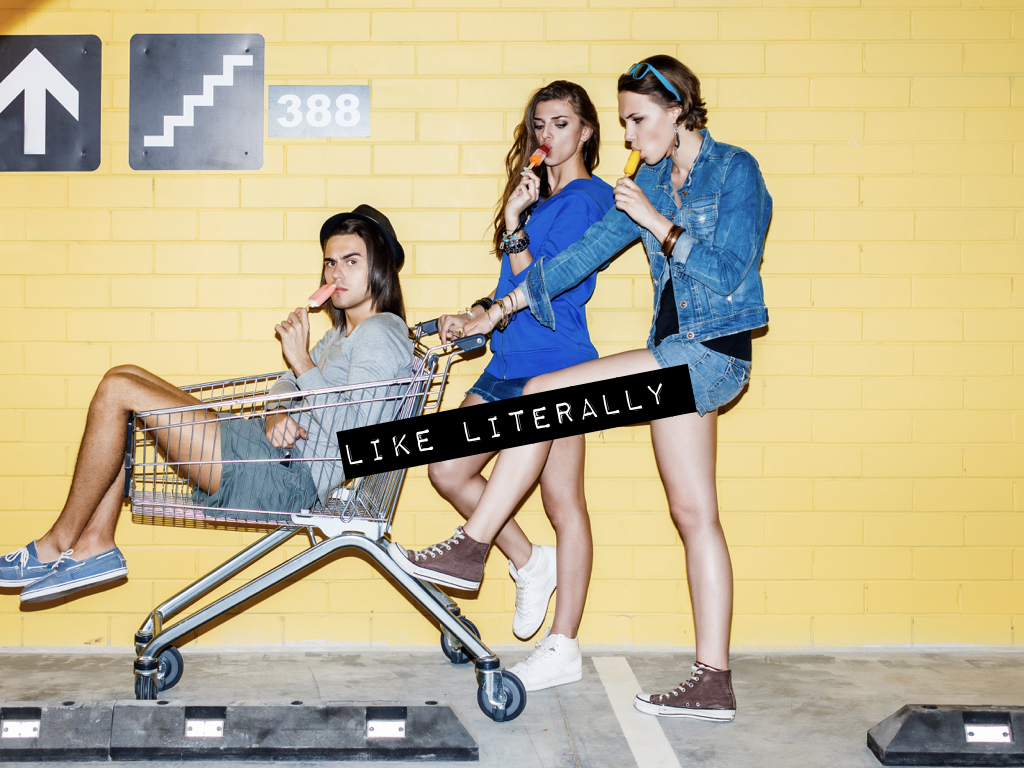 YOUR
FUTURE TALENT IS COMING.
READY OR NOT.
Call us on +447782324702
Corporates are very busy working on how they need to adapt to accommodate the needs of the talent of the future. How to attract them, retain them, engage them, adjust the environment for them etc etc. This is great and is totally necessary, but how many of us are actually thinking about how to help them work with those of us who are of a different generation?
LIKE LITERALLY was launched to do 3 things.
1. Deliver World Class training so your Future Talent can hit the ground running
2. Train Managers to prepare them for managing Future Talent
3. Provide a platform of videos from Future Talent sharing their best lessons learned in the workplace.
Drawing on over 20 years of training experience with the likes of Apple, Expedia & L'Oreal, we bring your Future Talent up to speed far quicker, resulting in more engaged employees, increased productivity, increased staff retention and a better economic investment for your company.
Call us on +44(0)7782 324 702
DI MACDONALD
I have been building high performing teams and world class training programmes for over 20 years. I am passionate about young people getting the absolute best training they can when they start out in the corporate world. I've headed up training across EMEA for Apple and was VP of Global Learning at Expedia, where World Class Training was just expected. I've also been head of learning at L'Oreal, EE & 3.
What I have learned through my career is that behaviours are king. It's not just about what you do, it's all about how you do it. I have developed a really strong formula for success, using techniques based on science and psychology and also a big smack of experience.
In 2017 I took a role joining L'Oréal as Director of Learning. Here's what happened.
THE INTERN STORY
At L'Oréal, I suddenly came across a species I hadn't worked with for some time: a teenager in the workplace. I was allocated an intern, a 19 year old called Ffion.
It quickly dawned on me that despite her enthusiasm, charm and obvious intellect, Ffion was ill-prepared for the reality of a corporate environment. Universities quite rightly function as academic institutions rather than nurseries preparing young people for the corporate world.
It made me think we were letting Ffion down. She didn't have the tools or the information to show us what she could do. Equally, managers, including me, in the organisation saw interns as a hassle rather than a valuable resource they could make the most of.
LESSONS LEARNED
I learned as much from Ffion as she did from me over that year placement. She taught me patience, she inspired me, she taught me to break down feedback and help her apply it - she was a master at this. She taught me that her work would only be as good as the brief I gave her and that wasn't always good enough. She made me a better leader.
For my part, I managed to get her to type out a snappy email, take good notes in meetings, prioritise, ask for help, speak up when she had a good idea or could see a bad one, build rapport at all levels, be resilient, manage upwards and stop twirling her hair. However, I spectacularly failed in my campaign to get her to stop saying 'Like Literally' in every sentence.
THE OUTCOME
Because of this, I set up LIKE LITERALLY. Designed to help your Future Talent take off to the best possible start and to help those managing them manage them really really well.
It's my belief that Companies, Managers and our Future Talent are all missing out if they don't work on both sides of the relationship. LIKE LITERALLY's mission is to fix this.
WE DO 3 THINGS.
Deliver World Class training so your Future Talent can hit the ground running

Train Managers to prepare them for managing Future Talent

Provide a platform of videos from Future Talent sharing their best lessons learned in the workplace
THE KICK OFF - ONE DAY
MYSELF
Assumptions - How to manage the assumptions people make about you and surprise them (in a good way!)
Professionalism - How not to look like the Future Talent in the room - includes hair twirling, like the word like in like every like sentence, posture, behaviours and what this business casual is all about
Connecting - How to connect with people at all levels, how to build and maintain rapport really quickly
MY BOSS
Working styles - We explore different working styles so you know how to have maximum impact when working with your boss
Managing upwards - Being super clear of expectations and keeping managers informed of progress. When and what questions to ask
Meetings & 1:1's - What to expect, how to prepare and contribute
MY BUSINESS
Proactivity - Not waiting to be asked to do something. Seeing the bigger picture and breaking down the tasks
Prioritisation - This is usually a killer for students. They're used to having 2 weeks to write one essay and they will now need to do 30 things by Friday
POWERFUL PRESENTING
Structuring ideas - How to make sure you've thought through your idea so it lands really well
Presenting - How to stand up and present anything with impact, or how to simply present at a team meeting
No Death by Powerpoint - How to build and use slides effectively
TRAINING FOR MANAGERS
The next generation - What to expect and how you need to set them up for success
Leadership style - How to adjust your leadership style for not only different generation, but for different situations
Feedback - A simple but super effective model for giving feedback to your young talent
Unconscious Bias - How to recognise yours and then steps to minimise the impact
TRAINERS
I have a team of some of the most brilliant trainers all over the world. Most of these trainers I met during my time at Apple. They bring with them an immense amount of experience training people this age.
You know as a learning professional, it makes sense to give these young adults the best possible start to their corporate careers. I look forward to helping your Future Talent and Managers hit the ground running.
Give us a call. +447782 324 70
CALL ME
The easiest thing to do is pick up the phone and call Di on +44 (0)7782 324 702. Or email me on di@likeliterally.co.uk.
If you like forms. Here's one, but it would be quicker to call and chat.